Welcome to Playa — Miami's Premier Fine Dining Destination
Located in the heart of South Beach on Lincoln Road, Playa transports guests to the coastal shores of the Mediterranean with a menu that celebrates fresh, regional flavors with a uniquely Southern twist. Guests can opt to enjoy the lush, breezy outdoor seating options or dine inside to experience the captivating tropical decor. Live climbing plants, arching waterfalls, and a relaxed ambiance will place guests right on the beach, yet at night, the entire space transforms into an exhilarating live entertainment experience.
Playa's dualistic nature — fine dining by day, energetic entertainment by night — is something that locals and tourists alike continue to rave about. Whether your taste buds are clamoring to try our world-class cuisine, or you're searching for the perfect place to cap off your date night, Playa is the go-to destination on the coast. Our dishes are constructed by talented chefs using locally-sourced ingredients, and each meal is complemented by our impressive selection of wines, whiskeys, and other spirits.
When you consider everything Playa has to offer, it's perhaps no mystery why our restaurant is also considered one of the top private event venues in South Beach. With the ability to accommodate more than 200 guests, Playa is the perfect place to host a corporate cocktail party, intimate wedding reception, upscale birthday party, or anything else. Your guests will enjoy an unforgettable event, while you get to benefit from a seamless, stress-free hosting experience. Everybody wins when Playa is your venue of choice.

special events
If you'd like to schedule a private event at our fine dining restaurant in South Beach, you can contact us to make arrangements.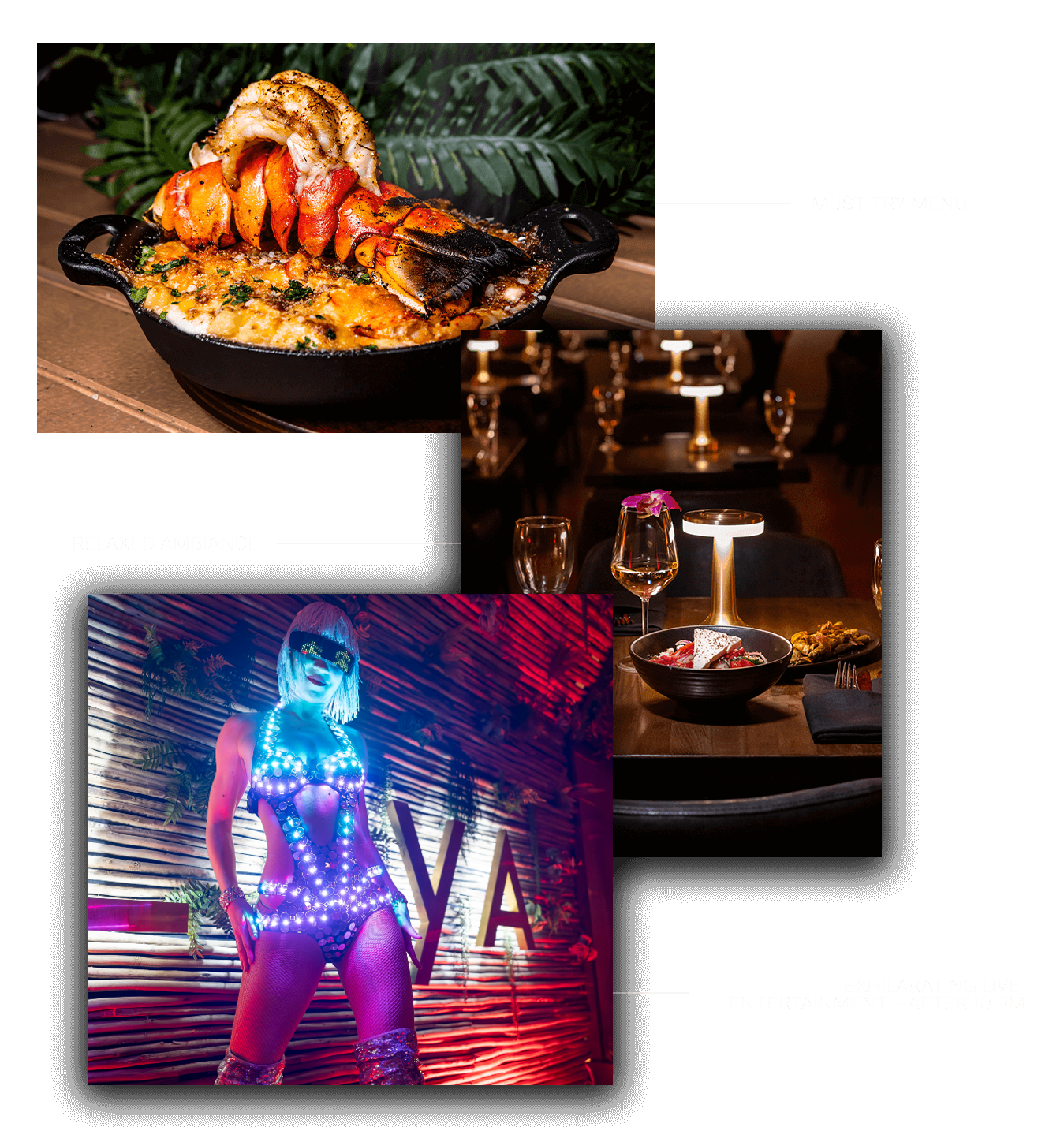 reserve your table
We have a 15-minute grace period. Please call us if you are running later than 15 minutes after your reservation time. We may contact you about this reservation, so please ensure your email and phone number are up to date.
A note from the restaurant
Playa has a smart casual dress code that is STRICTLY ENFORCED.
We do not permit: hats and caps, sportswear, beachwear, flip-flops, visibly revealing clothing, sliders, and party accessories such as crowns or veils. Gentlemen must avoid sleeveless shirts, shorts, or open shoes. Long jeans are permitted if worn smartly with fully-covered shoes and a collared shirt. Please note our dress code applies to children, too.
Any decision regarding permitting entry is at management's discretion.